MUSIC NOTES:

The Stories Behind the Songs
I had just started creating cover songs for my Networking groups when Elaine, my wife, pointed me in the direction of a Facebook post from local shop, Cousin Normans. This shop is special to us because of the community spirit the owners have constantly shown. During Covid lockdowns, they ran online raffles and started delivering cooked meals to the doors of customers. They also have refills for laundry and washing up liquids as well as running clothes swapping events to promote re-use, especially for school uniforms. 

In this case, Cina was just making a fun comment about customers referring to the shop as "Norms".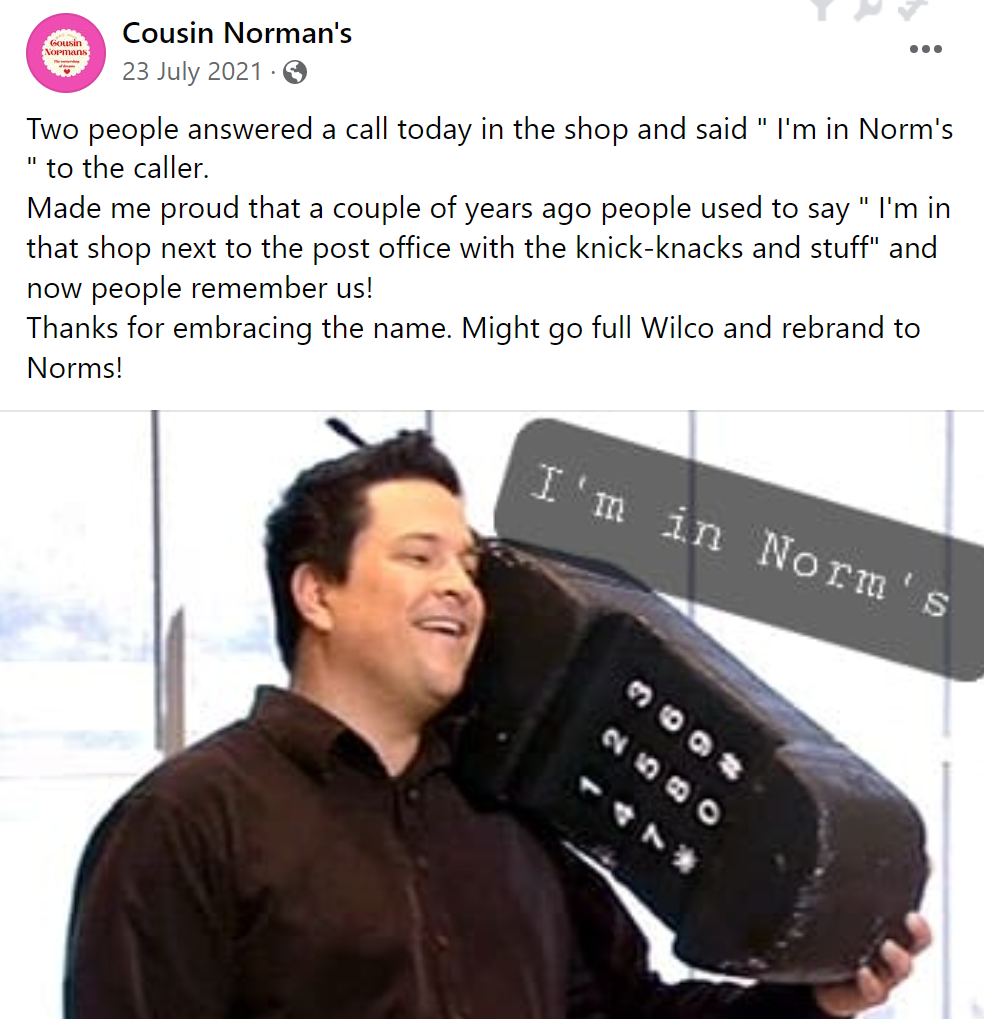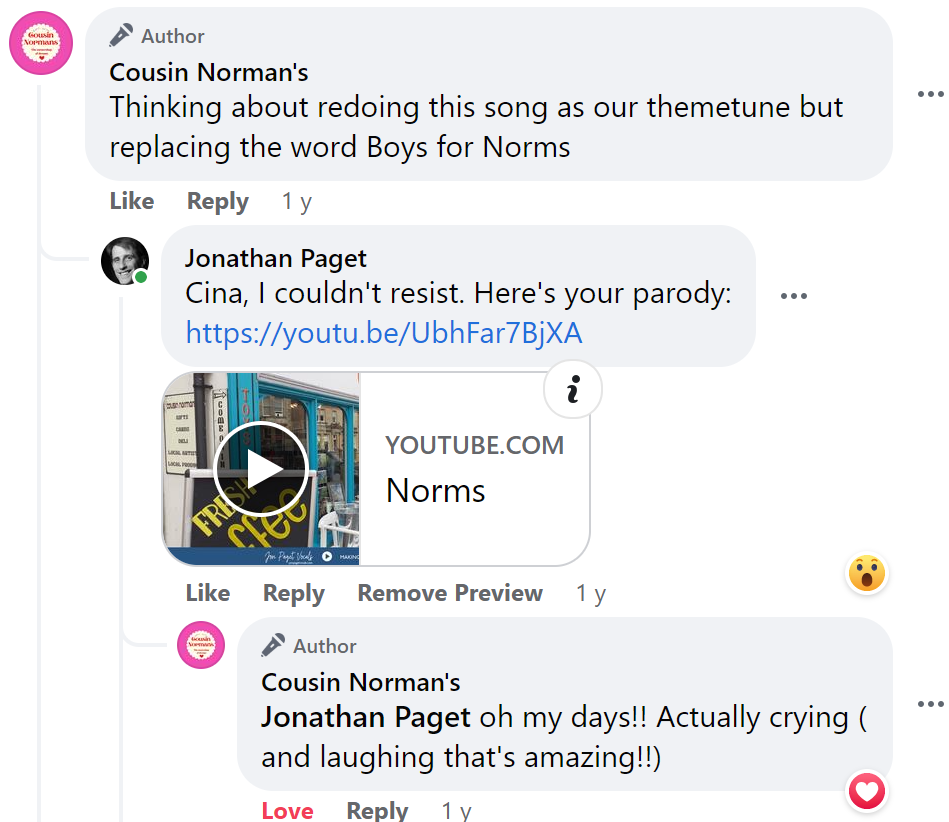 The song itself is a slice of eighties electro-pop cheese. It's catchy and allows the lead singer to reach her target audience, teenage boys. I tailored the lyrics to fit the many virtues of the shop. Rather than a call to action to have a good with boys, this was a call to shop at Cousin Normans. Happily, 'Norms' has many virtues, including excellent gifts and very tasty coffee!
The timing was perfect. I was looking for activities and Cina put out a comment about a theme tune, to Sanita's 'Boys, Boys, Boys'. Something I'm learning is that you've got to be open to fulfilling someone else's wish, and this one was in my gift to do. Cina really enjoyed the song, and it gave me a bit of publicity as well. Plus, Cina gave me a free latte when I was next in the shop!!
To bring more of a party sound to the mix, I persuaded my friend Miranda, a singer and long-time collaborator, to sing backing vocals on this project. With her lovely, bright sound the song has a fuller tone and is truer to the original. The best compliment I had was Cina telling me that after she promoted the song, a customer shouted across the street "life is greener, with Mike and Cina!". That made me so pleased!!