Words mean more than what is set down on paper.
It takes the human voice to infuse them with deeper meaning.
With an authentic British accent and over two decades of experience performing on stage and in the recording studio, I can strike just the right tone for any professional or personal project: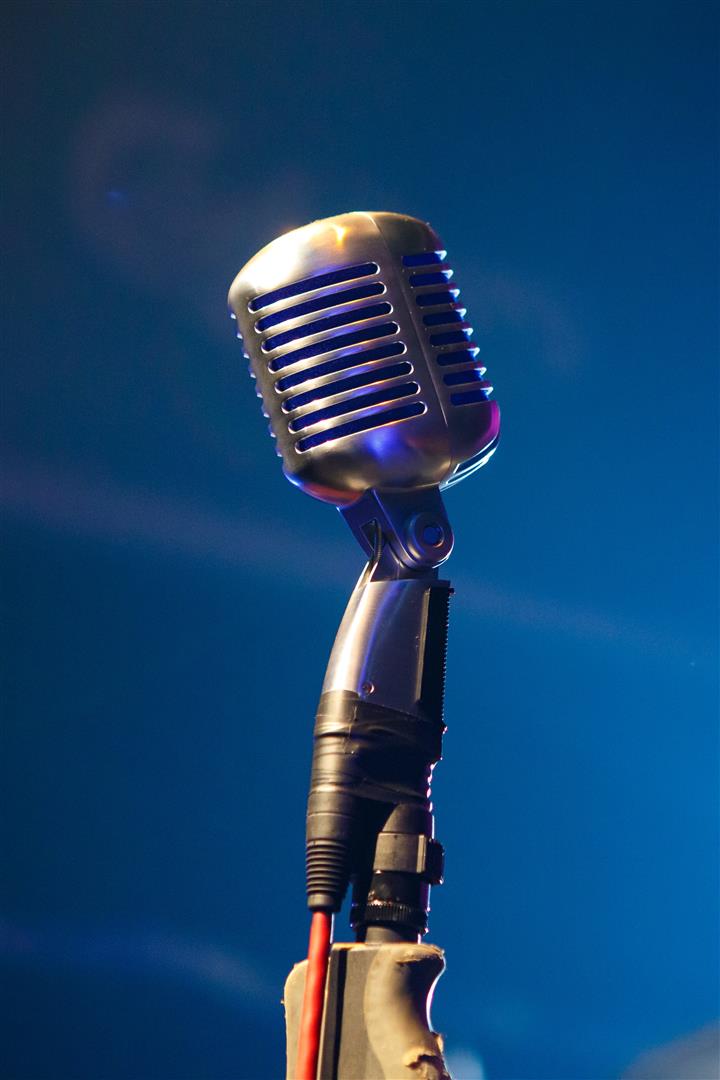 This past month it's been great to work with OmniPay to develop a parody song (yes, OmniPay can!) and the charity Brain Tumour Support to create an original song to help encourage everyone to sparkle up their day.
I was honoured to be interviewed by See No Bounds for creating their original countdown composition. Many thanks to Val and John for joining in!
The winners of my birthday song giveaway have been notified, and I'm look forward to crafting a unique song for a special person in your life.
And I'm going to be offering a new song package from now until the end of the year for those who want to lock in great prices. Stay tuned for details!
Creative and reliable, with an analytical ear and a lyrical, baritone voice.
With a background in musical theatre and a head full of ideas, I love creating different vocal options and lyrics for clients to choose from to enhance their projects. I work best by helping others bring their audio ideas to life.
I help clients give their project a voice, whether that's by providing an e-learning narration, a custom song to brighten a special event, or ensuring that lyrics hit just the right note. My goal is to make audio easy, fun, and uniquely yours.
An explainer voiceover for a national ticketing service.
I was given time prompts by Fujitsu to sync my voice to the animations to promote their new service, Account Based Ticketing. This is the first of two videos I have created for them.
I am a 5-star rated seller on Fiverr and strive to ensure that each client receives top-notch service. Whether you want lyrics proofread, a custom song written and performed for you, or something in between, keep scrolling to let me know more about your audio project.
Knocked it out of the park on the first swing! What Jon did made me smile. I asked Jon to do a parody of a song overnight and he delivered a head of schedule and on Christmas Eve! Couldn't ask for anything more.
Thank you so much for your hard work. People love the jingle you have done for me. Your work is outstanding!
Jon proofread my song thoroughly. He caught lots of little issues I had not noticed, and suggested several alternatives, improving the quality of my work. I'd recommend this service to anyone looking for proofreading.
Jon is not just an artist, but an amazing person, with great character and personality, who makes every collaboration an amazing experience.
Amazing work! The lyrics had to match every syllable of the vocal melody and the result is just perfect.
Exceeded my every expectation! Definitely recommend!
Five stars are not enough to rate Jon as an artist and as a buddy! He is not just a professional who delivers excellent quality of work. He is an amazing person that makes you really feel as being friends for years.
Jon provides an excellent service, is very communicative, and knew immediately what we needed.
Very pleased with the finished product! Revisions were easy and final product was very professional. Not sure what my expectations were, but this exceeded them for sure. Jonathan performs excellent work in a very timely manner.
Jonathan did a great job as usual. His comments are very helpful, it should be emphasized that his alternative suggestions fit perfectly into the song.
It was a long collaboration with Jon and I can tell that it was an amazing experience. A very talented singer and a great fellow musician.